DirectGraphic-XML plug-in turns a WordPress site into an
editorial platform

for writing your recurring publications.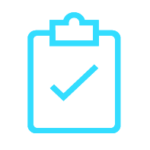 With text fields specially settings for your articles,
you rationalize the delivery

of editorial content.
You secure the writing

of your publications in a simple and user-friendly work environment.
You save time

by simplifying the transmission of document content and automating editing in Adobe ™ InDesign.
Highlights on DirectGraphic-XML WordPress plug-in  :
Test DirectGraphic-XML for free for 1 month
Monthly subscription = 60 € HT / month
You can entrust the programming of your editorial platform and the standardisation of your InDesign files to Direct Graphic and enjoy 50% off on first year of DirectGraphic-XML license.
Entrust the editing of your documents to Direct Graphic and use DirectGraphic-XML Plug-in for free.
Stay informed about the DirectGraphic-XML plugin